Global megatrends for municipal economy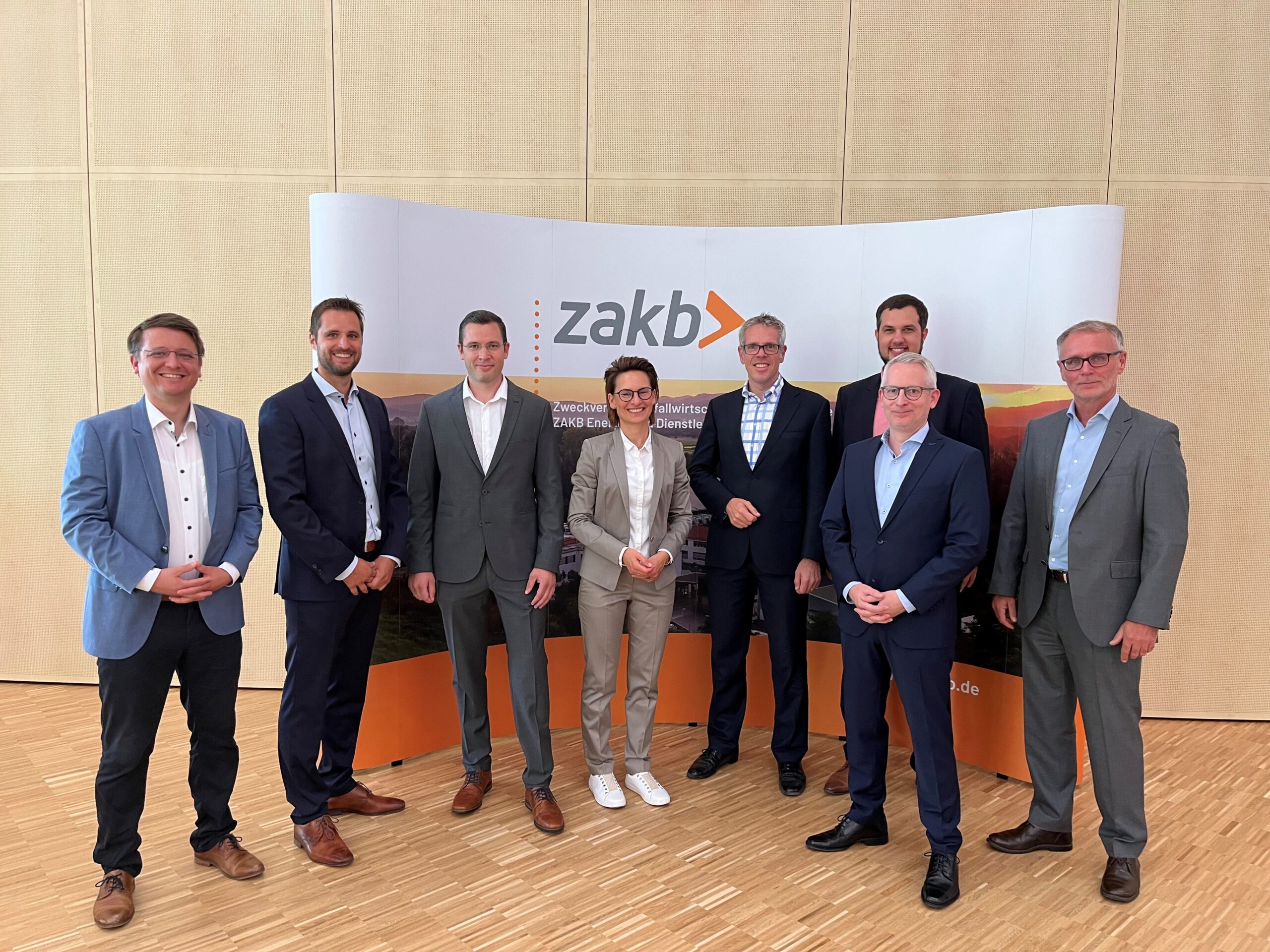 Looking into the future of the municipal economy together with the approximately 100 participants: (fLTR) Norbert Hillinger (futurologist), Jonas Thiede and Sascha Bocksnick (Managing Directors of ZAKB), Steffi Brauer (Fujitsu Services GmbH), District Administrator Christian Engelhardt, Tobias Küfner (Fujitsu Services GmbH), Dr. Nico Schulte and Dr. Heinz-Josef Dornbusch (INFA Institute).
Anniversaries have always been an occasion to look back. Not so at the Zweckverband Abfallwirtschaft Kreis Bergstraße (ZAKB). The association used its 20th anniversary celebration to take a look into the future.
The focus was on the question: What opportunities and challenges does digital transformation bring for the municipal economy? Answers were provided by renowned speakers such as futurologist Norbert Hillinger. He drew a big picture of global megatrends, technological developments and innovative new developments. In addition to overarching themes such as mobility, health, consumption and communication, Hillinger also addressed applications that could already be in use in the foreseeable future: Buildings and food from 3D printers, autonomous vehicles and autonomous robots, as well as artificial intelligence that optimizes processes, improves organization and makes decisions at lightning speed.
It became clear that not only companies but also public institutions such as municipalities need to take advantage of these forecasts in order to position themselves optimally for the future.
---
Andere Themen